Zul Verjee, Q.C.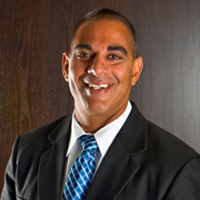 Titles : LL.B., B.A. | Managing Partner and Owner

Year of Call : 1995
Zul Verjee is the Managing Partner and Owner of Verjee & Associates. During his 24 years of practice in the insurance and commercial litigation fields, Zul has been involved in a number of complex litigation matters, appearing often before the Alberta Court of Appeal and the Alberta Court of Queen's Bench. He has overseen trials involving a variety of issues, including general liability claims, commercial disputes, complex personal injury claims, fatality claims, fire losses, construction losses, interpretation of wrap-up liability policies and S.E.F. 44 insurance coverage claims.
Over the past several years, Zul has developed a thriving practice in the areas of both oil and gas litigation, partnership issues and employment litigation. He has acted for law firms, accounting firms, energy brokers and corporate officers. In 2012, Zul was awarded his Queen's Counsel appointment of Canada. This honorary title recognizes outstanding expertise, work and contributions in a lawyer's career. In 2013, Zul was awarded the Leaders of Tomorrow - Business in Calgary which distinguishes outstanding community and business leadership in Calgary and in 2014 was recognized as a Best Lawyer in Canada by Best Lawyers in Canada, a widely regarded Canadian legal directory which is published annually and ranks individual lawyers and firms across multiple areas of expertise. Zul was acknowledged again in the 2015, 2016, 2017, 2018, 2019 and 2020 edition of the annual directory Best Lawyers in Canada. In addition, he has been named for over 12 years as a leading litigator in Canada in the Canadian Legal Lexpert Directory.
Zul balances his thriving litigation practice by being actively involved in his community, hitting the running paths and enjoying the swing of the golf club as often as possible.