Dina Mueller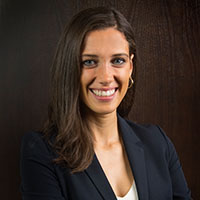 Titles : J.D., BCom. | Student-At-Law

Year of Call : Expected 2020
Dina earned her law degree at Thompson Rivers University in Kamloops, British Columbia. While in law school, Dina interned internationally in Frankfurt and brings with her an international understanding of corporate law. She actively gives back to the community and after her first year of law school, travelled to Kenya and helped establish the non-profit Uwezo Uplift Foundation that provides humanitarian aid to youth.
While attending law school Dina was also a member of the varsity cross country running team and helped organize the annual student run conference on the topic of Access to Justice.
Prior to attending law school, Dina received her Bachelor of Commerce with a specialization in Finance at the University of Alberta. When Dina is not engaging her work life, she enjoys spending time with her friends and family, being outdoors, travelling and staying active.